Which ads make you green with envy? A simple question Campaign Brief Asia is putting to some of the region's most talented creatives and creative directors while they're all working from home during these Covid-19 times. Here Tay Guan Hin from TGH Collective Singapore details the campaigns that have touched him.
What's your favorite ad/campaign globally from the past decade?
"Get a Mac" might be older than a decade, but it's one of the longest-running campaigns, and to this day, I still love and remember it. This virus version is particularly relevant in today's environment.
For those who are too young to recall, "Get a Mac" is a tv commercial that featured a typical comparison between a PC and a Mac. Justin Long dressed in casual clothes introduces himself ("Hello, I'm a Mac."), while a nerd in a more formal suit-and-tie introduces himself ("And I'm a PC."). Apparently, in a recent interview with Justin Long, some of the funniest one were rejected by Steve Jobs. 300 commercials were shot, but only 66 finally ran.
For over four years, this campaign shifted their perceptions for users to become loyal followers. Apple had a face and a personality, unlike other tech companies who just showcased their hardware. This is proof of Apple's staying capability.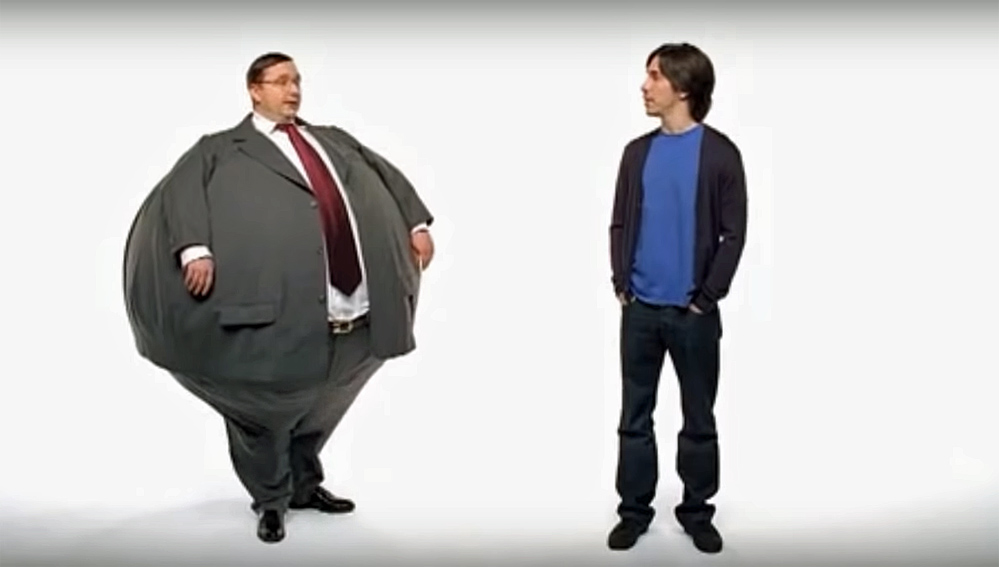 Another one of my favorites is "Share a Coke" campaign, which initially started in 2011 from Australia. A simple idea by taking the traditional wrapping around the Coca-Cola bottle to say 'Share a Coke with…' and a popular name.
I love how this created a personal relationship with drinkers to inspire shared moments of happiness. Some of the most recognized names were printed onto millions of bottles, and the campaign was so successful that other countries adopted it. A mark of a truly global campaign done right.
I also liked how they updated the idea 'Share a Coke: 1000 name celebration". They created a unique song for every name on a bottle. Over 1,000 of them.
What's your favorite ad/campaign from Singapore?
The one that still makes me cry is Ms.Yasmin Ahmad's Funeral commercial she shot for the Ministry of Community Development, Youth, and Sports Singapore (MCYS) to promote marriage. It showed a widow sharing her late husband's eulogy in a funeral, saying that she hoped her three children would also find life partners who were as imperfect as he was, like snoring and farting in bed.  Using a funeral-wake setting is a risk to many conservation Singaporeans who sees it as a bad omen.
But it was a relatable context that told a powerful message of acceptance and forgiveness. We live in an imperfect world, to portray a slice of life is not easy to tell. Real-life is controversial, and relationships are something that all of us have to work together.
This was also Ms. Yasmin's last TVC before she passed away in July 2009.
What's your best or your favorite ad/campaign that you have personally been involved with over your career?
Here are a few of my favorite campaigns over the years that I am personally proud of.
Radio prank-Lux Unilever
How do you experience fragrance using the medium of radio? JWT Singapore hijacked a prime time request show that had 2.5 million listeners. We approached Indonesia's most popular station and pranked a famous jockey when he was on live radio with stated callers, all sending requests for just one woman. But the last caller really stumped him. It turned out to be the Lux woman. It was a hugely successful heist. In just an hour, this stunt got the entire nation talking about Lux's fragrance.
Credits go to Juhi Kali, Paul Sidharta, Sue Mulhall, Hinoti Joshi, and Gerri Hamil.
Rapid Rescue-Red Cross Donation
This idea came out of the Young Spikes creative competition 2011 by the Singapore team in JWT. It looks like an old idea today, but years ago, not many apps use location-based software to help organizations deliver help when and where it is needed the most. Whenever there is an emergency, this simple app will send out an alert within a two-kilometre range of the victim by mapping out the shortest route. A robust, simple idea to deliver fast first aid that made a difference between life and death. Credits include Jun Fukawa, Valerie Cheng, Parixit Bhattacharya, Alan Leong, Karan Dang, Celeste Ang, and Jamie Marcelo.
MyDoc: #Cureyourfear
This simple copy-driven integrated campaign started in early Feb 2020 when amidst rising fears of COVID-19 started spreading within our community. Many local creatives came together to amplify this initiative for MyDoc, a digital teleheath company.
This was created by some of the top names in the advertising industry: Eugene Cheong (formerly Ogilvy Asia-Pacific), Patrick Low (Goodfellas), Koh Hwee Peng (Blak Labs), Ai-Lin Tan (Wunderman Thompson), Troy Lim (ex Y&R Singapore), Uma Rudd Chia (Weber Shandwick) plus many others. Media agencies like Singapore Press Holdings, Target Media and Clear Channel also helped to spread the word. As we do our part, I'm happy and proud that the local creative and media community has stepped up to assist in times of need and hope everyone can stay calm and combat this deadly virus together.
What's keeping you busy right now? What's the best thing about being in isolation and working from home?
Before the COVID-19 pandemic, the word "zoom" referred to Mazda's tagline: ZOOM ZOOM. Now video conferencing has become a daily part of our quarantine life. Now more than ever, more eyes are looking into our homes. If you have a messy room like me, you will probably switch to virtual backgrounds.
This has opened up to a new area of creativity as more organizations have started to offer this as a free way to brand themselves by sharing free Zoom virtual backgrounds of their attractions and products.
Just before Singapore implemented Circuit Breaker laws, I rushed out to buy a simple green cloth and two stands. So far, I have taken a Roller Coaster ride in Canada, flew the Millennium Falcon to space with my daughter, and destroyed the Death Star, all in comfort from my home. I have improved my video editing skills but, most importantly, my family has bonded closer, as Megan and I spend more time creating videos together.